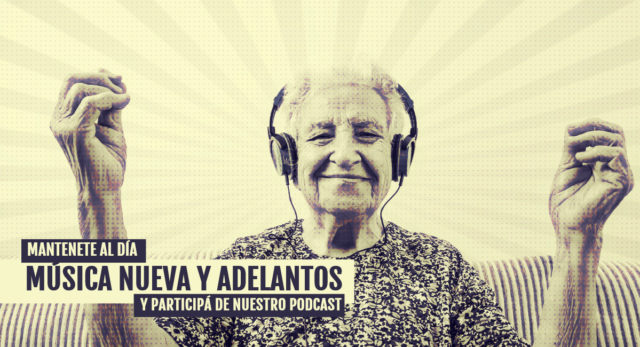 Acá te dejamos una recopilación de las nuevas canciones que salieron en los últimos días.
14
ADRIAN SMITH/KOTZEN «Taking My Chances»
Simple
13
MOONSPELL "Common Prayers"
Disco: «Hermitage»
Salida: 26 de Febrero
12
ASPHYX "Knights Templar Stand"
Disco: Necroceros
Salida: 22 de enero
11
CULT OF LUNA «Three Bridges»
Disco: The Raging River
Salida: 5 de febrero
10
TODD LA TORRE «Darkened Majesty»
Disco: «Rejoice In The Suffering»
Salida: 5 de febrero
9
EYEHATEGOD «High Risk Trigger»
Disco: «A History of Nomadic Behavior»
Salida: 12 de marzo
Disco: «Imperial»
Salida: 21 de enero
Disco: Immortal
Salida: 29 de enero
6
THERION – Die Wellen Der Zeit
Disco: «Leviathan»
Salida: 22 de enero
5
GRETA VAN FLEET – Age of Machine
Disco: «The Battle At Garden's Gate»
Salida: 16 de abril
4
WITHERFALL – «Another Face»
Disco: «Curse Of Autumn»
Salida: 5 de marzo
3
SIRENIA – «Addiction No. 1»
Disco: Riddles, Ruins & Revelations
Salida: 12 de febrero
2
BLOODY HAMMERS – Hands Of The Ripper
Disco: «Songs Of Unspeakable Terror»
Salida: 15 de enero
1
TRANSATLANTIC «The World We Used To Know»
Disco: «The Absolute Universe: Forevermore (Extended Version)».
---
Comentarios
comentarios